Girly Pop Bundle
Regular price
Sale price
$42.00 USD
Unit price
per
Sale
Sold out
4 6ml lip glosses 
A POP of hydration with 1 application 💦
Includes:
Root Beer, Pink Lemonade, Shirley Temple, Kiwi Strawberry
Inspired by some summer drink favorites ✨
The Girly Pops are made to be sheer, hydrating, and juicy, perfect for the summer time 🥰
Since these tubes are made with a wider stopper, there will be product on the wand! This is normal for this style of tube but please keep this in mind when purchasing! 
LIMITED EDITION! Once they're gone, they wont be restocked! 
INGREDIENTS: Hydrogenated Polyisobutene, Polybutene, Polyisobutene, Caprylic/capric triglyceride, Ethylene/Propylene/Styrene Copolymer, Tocopheryl Acetate (Vitamin E), Simmondsia Chinensis (Jojoba) Seed Oil, Butylene/Ethylene/Styrene Copolymer, Pentaerythrityl Tetra-di-t-butyl Hydroxyhydrocinnamate, Caprylyl Glycol, Phenoxyethanol, Hexylene Glycol.Liquid Coconut Oil, Vitamin E Oil, E Oil, Cosmetic Grade Pigment
DO NOT USE IF YOU HAVE A COCONUT ALLERGY! 🥥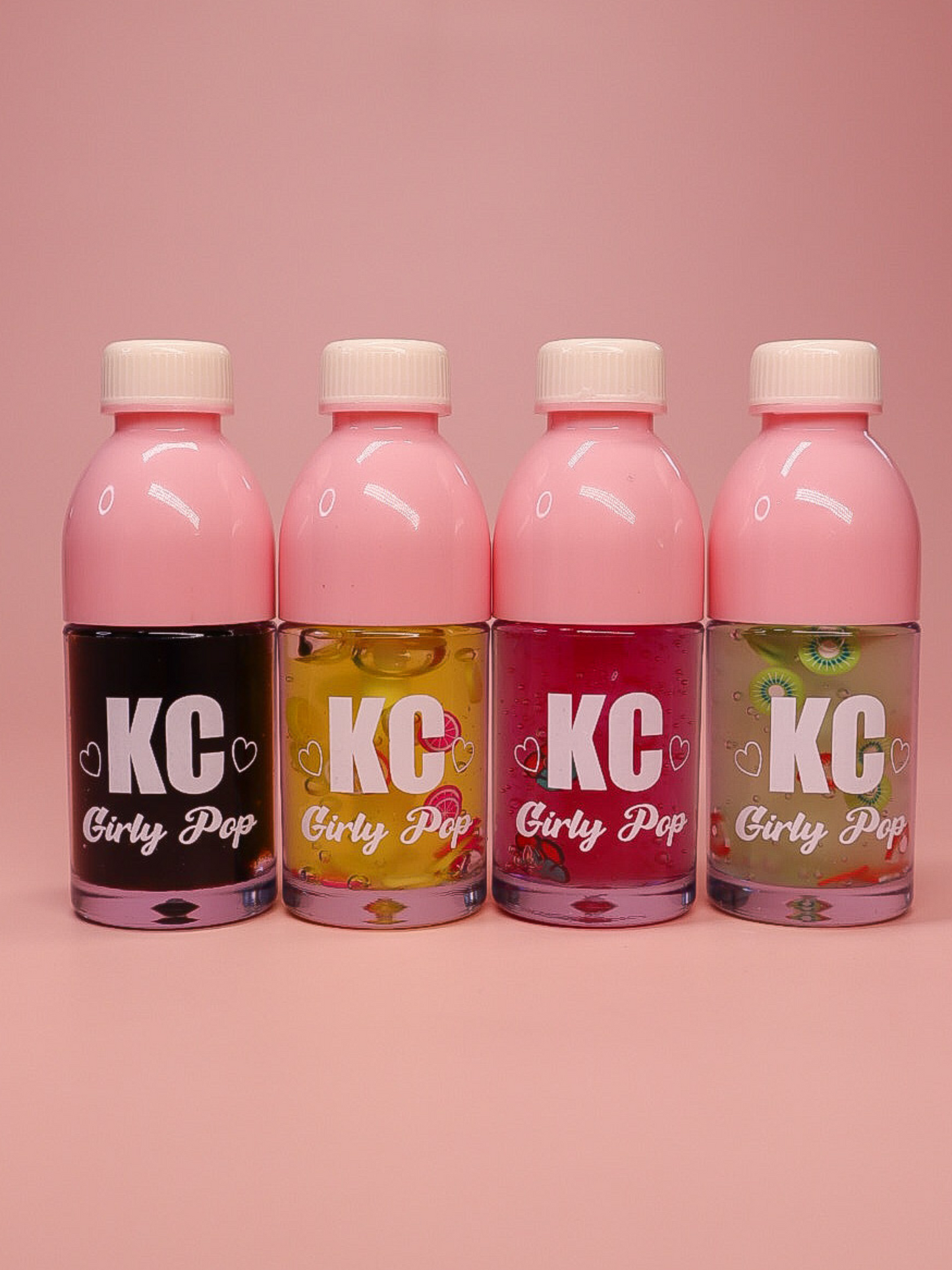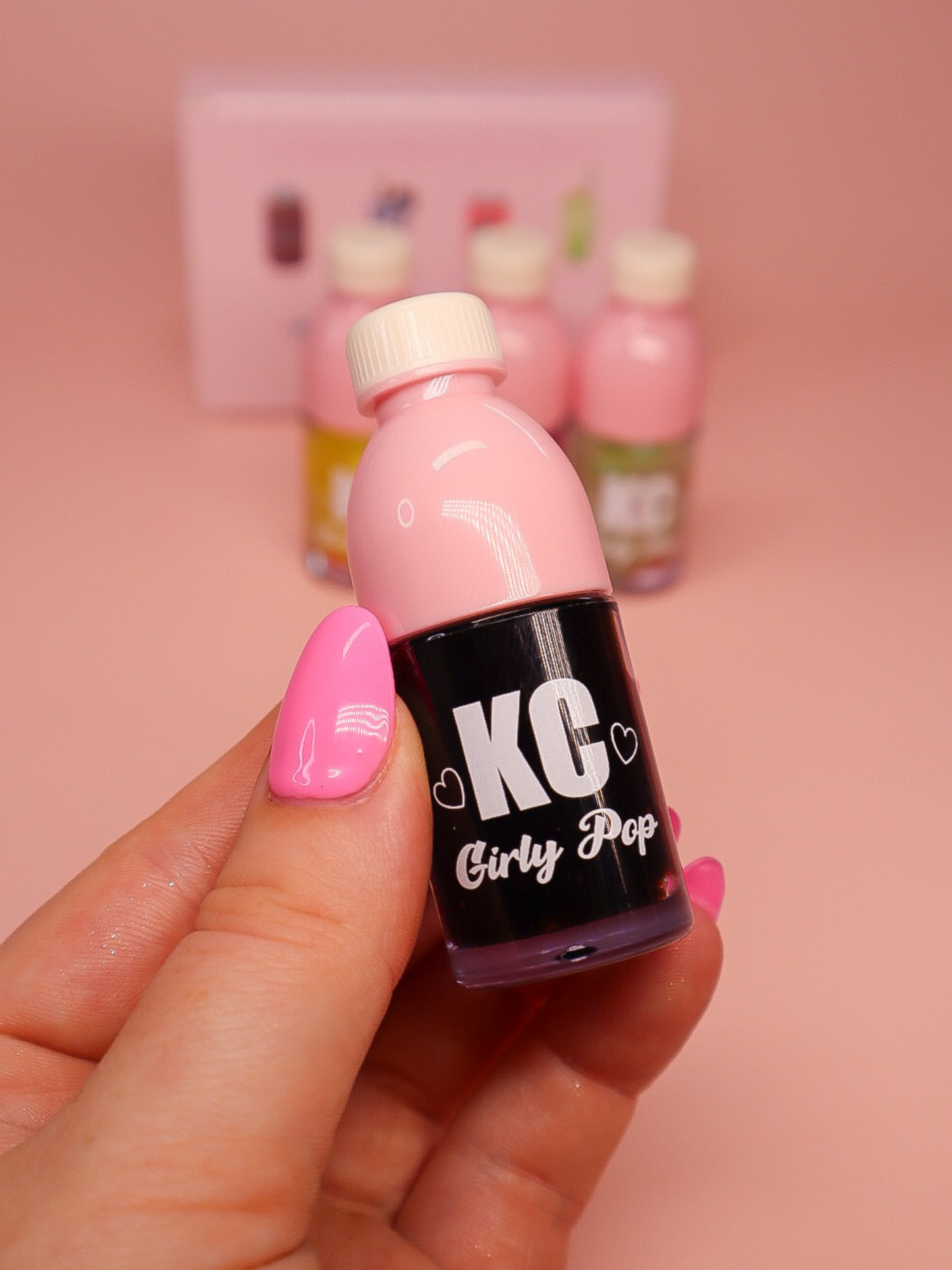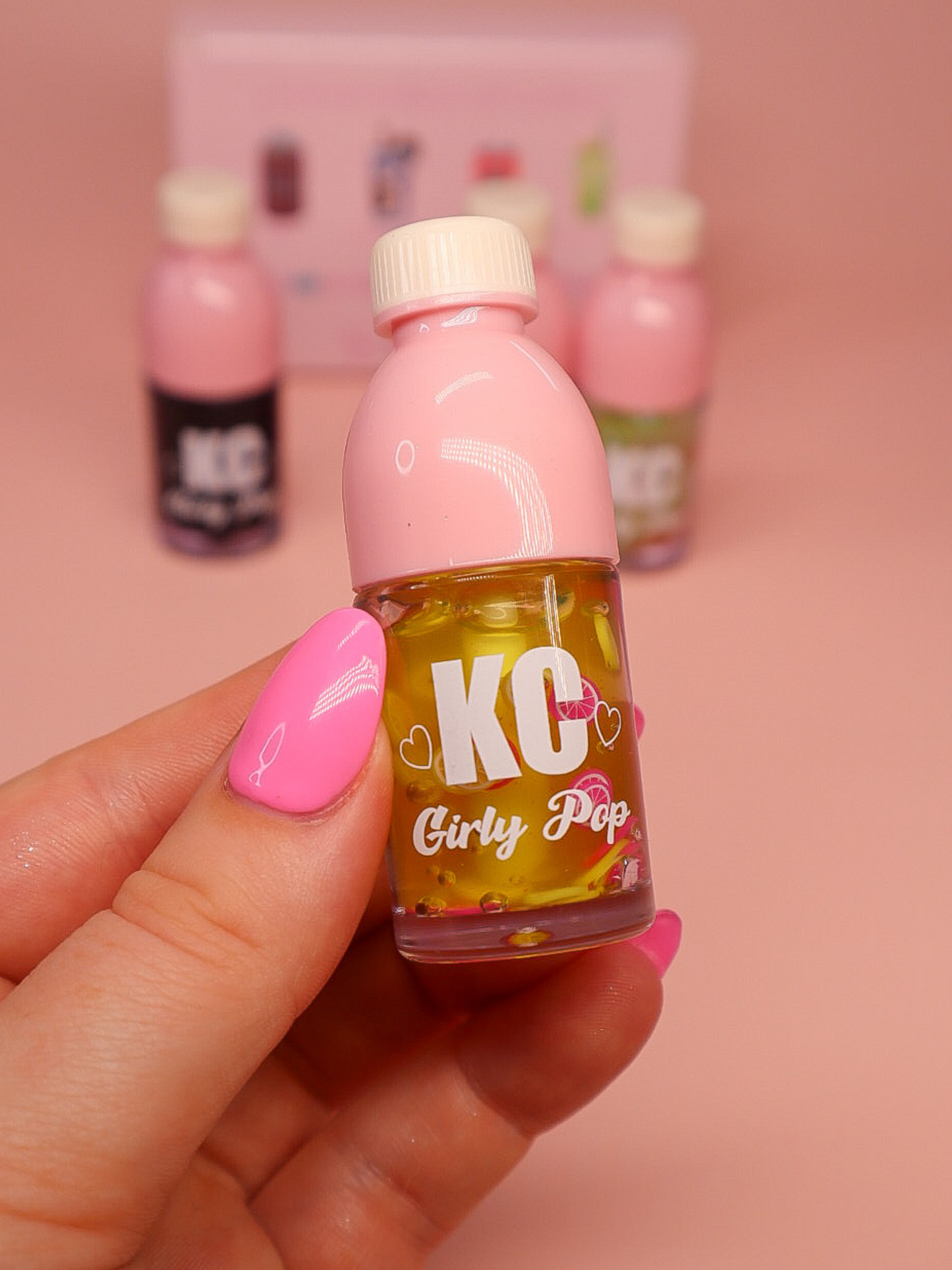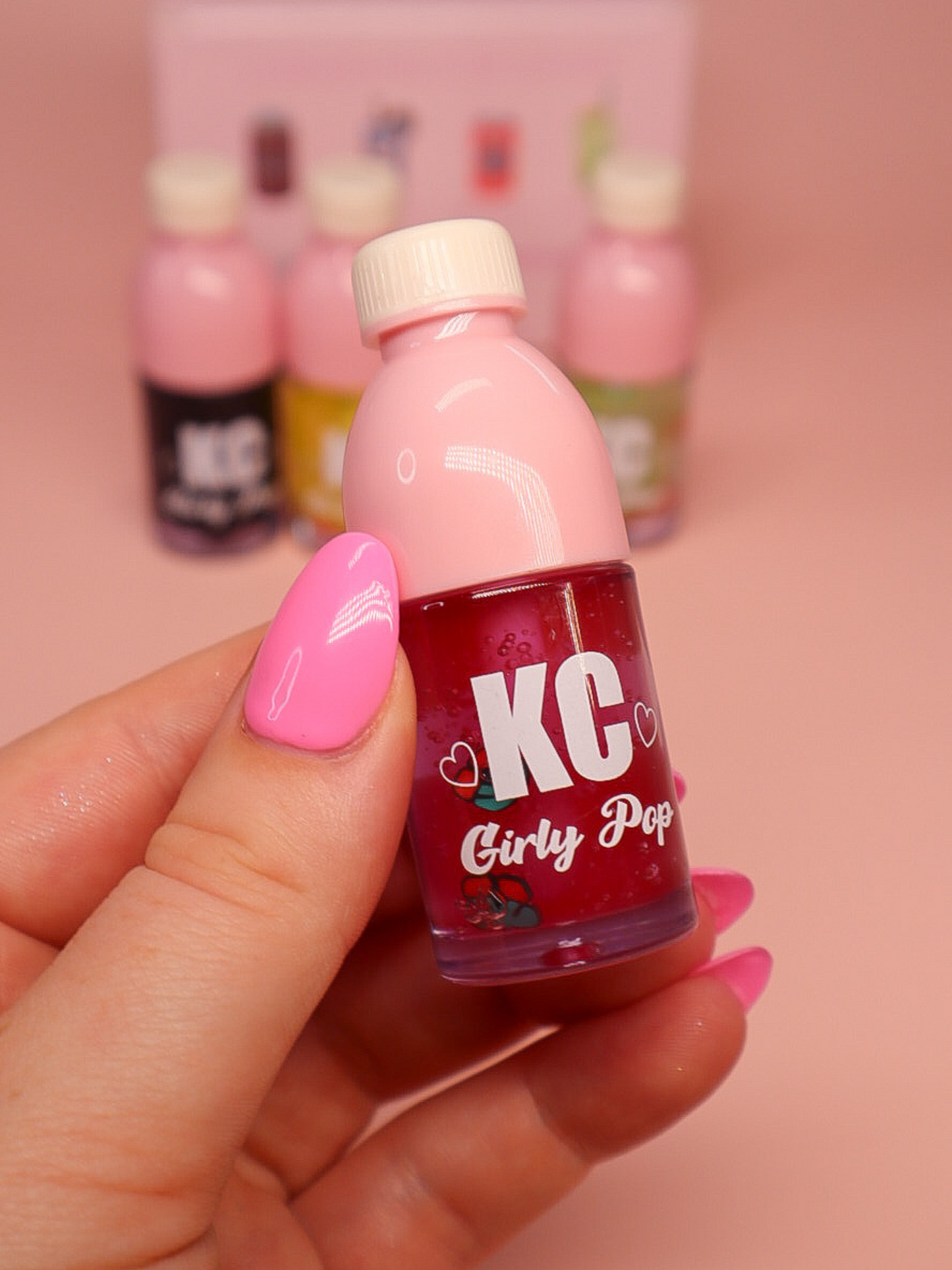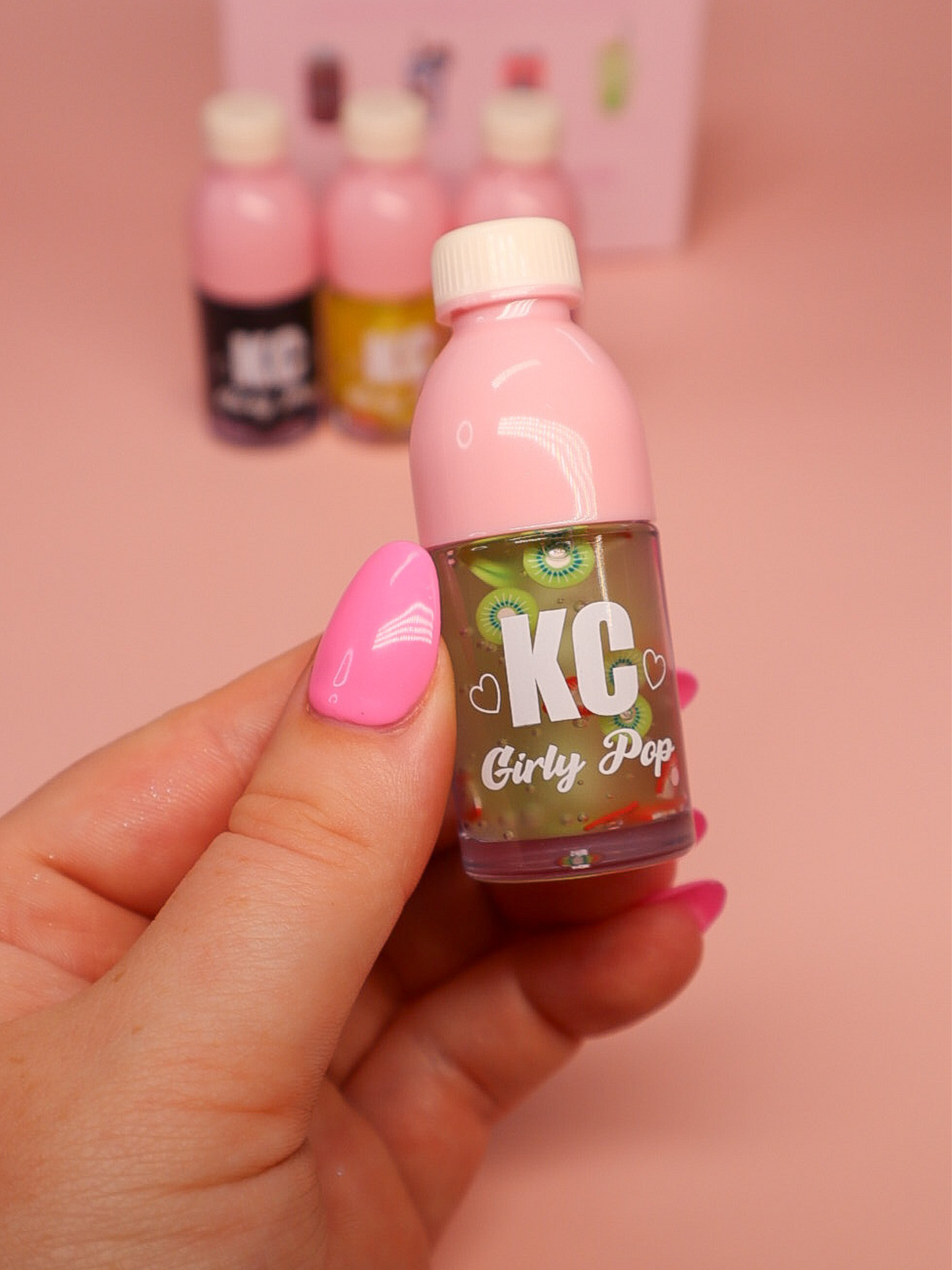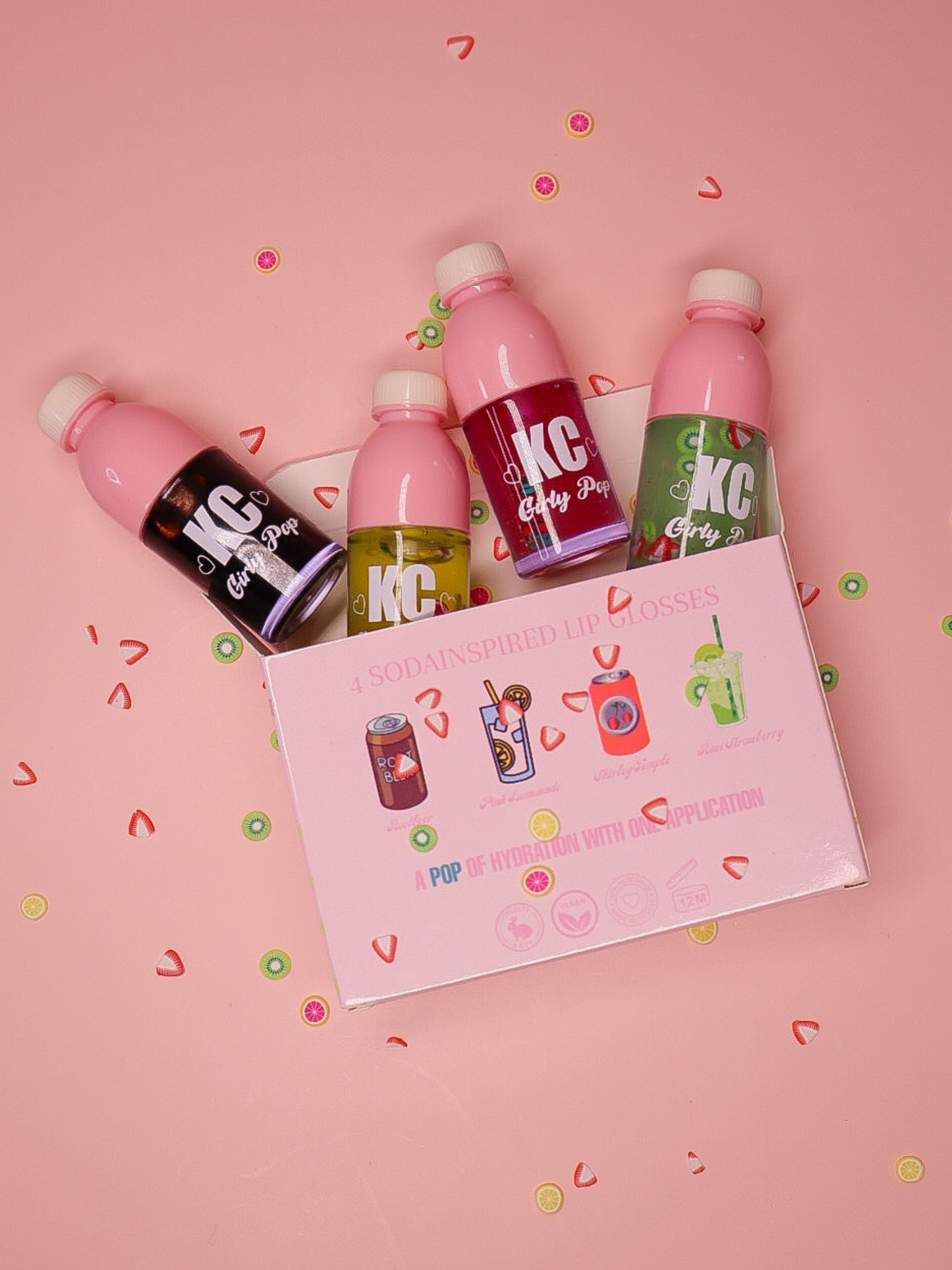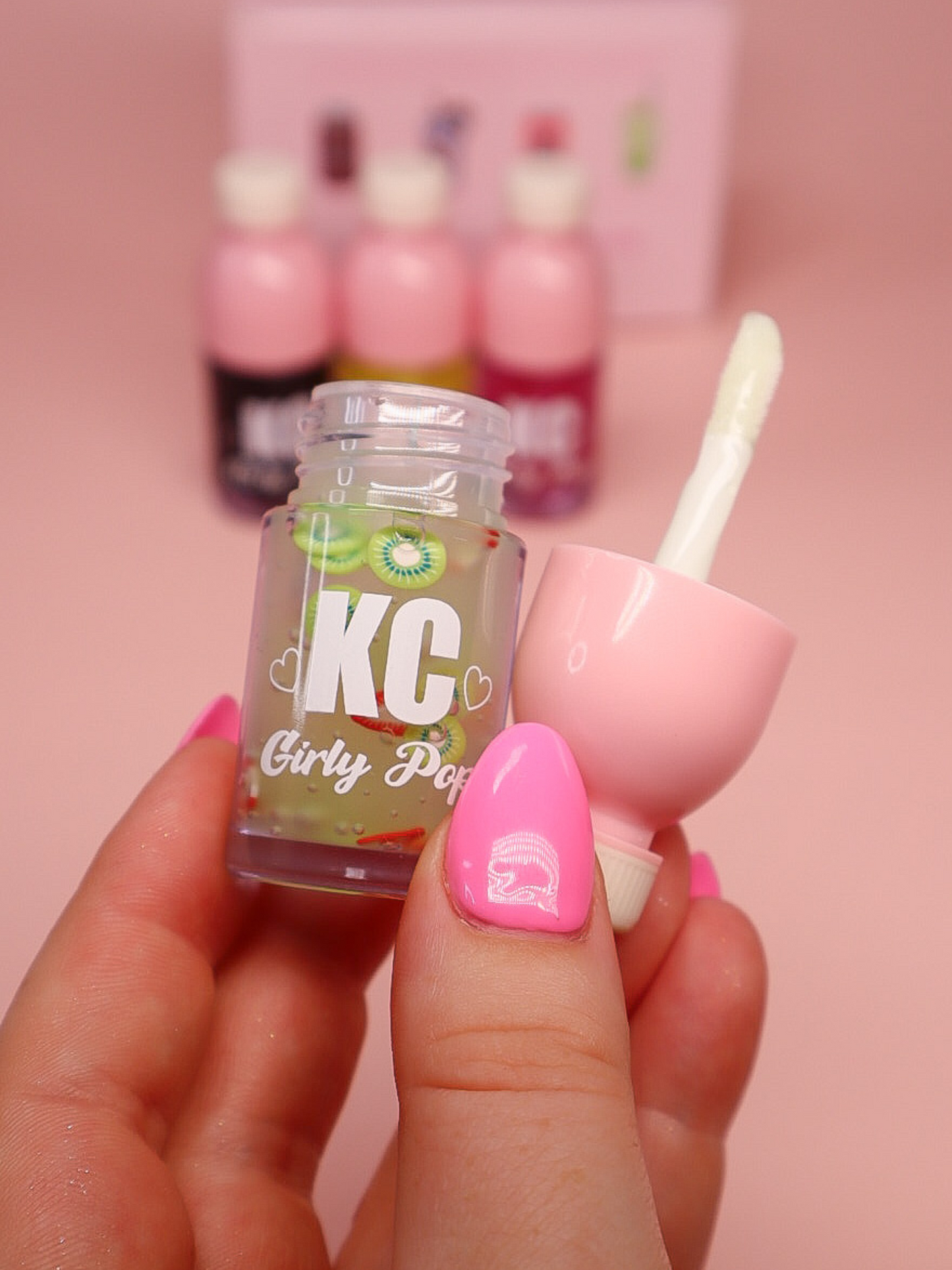 Worth The Price?
I want to start off by saying that the softness and the smoothness of the formula is amazing. The shine is to die for! The bottles are so adorable with the colors and the decals. Where I feel as though it is not fully worth the price is that the only way to fully know the scent is to keep the box. Sure, the decals can tell you, but labels on the bottom of the bottles would be helpful <3 As for the stoppers, Kiki warned us about them and how they would have product on the wands and not be like her normal tubes. However, it is still frustrating as it deposits so much on your lips. With all of this, I feel as though $30 would be a lot better due to the lack of glitter (not that that is a bad thing, just talking about costs) and the fact that the wands get messy. I feel like the bundle would have been better if there was something else that came with it like the summer bundle with the cup and glasses. Just something to wear like merch? I hope this all makes sense! I also got the 1989 gloss and it is amazing!
I like ever since of the the girly pop
Slay the lips
They feel so good I use them every day and night between classes I'm always late but idc because my lips feel so good and hydrated I feel like I can take on anything
Love it!🥰
This kit was super cute. I very much enjoyed the scents and flavors, and the gloss doesn't leave a sticky feeling on my lips. I found Kikiz on Youtube shorts and decided to try out her products out of curiosity. I am so glad I did. I'm usually more into lipbalms, but Kikiz has me hooked on her glosses. I have actually purchased a few of her other glosses. I keep checking for new lip glosses to grab them. Definitely recommend! 🥰