Twilight Whipped Body Butter (PRE ORDER ONLY)
Regular price
Sale price
$22.00 USD
Unit price
per
Sale
Sold out
PRE ORDER ONLY SHIPS MID JANUARY 
Dupe for Victoria Secrets "Love Spell" products 💜
NEW 6 OZ CONATINERS 
A beautiful blend of fruity and floral 🌹
Dry skin? We don't want it! 
Get your skin moisturizer and glowy in seconds 💦✨
Great for ALL skin types 🔥
Comes in quantities of 1
How to use:
Take a small pea sized amount of product and rub onto desired area 
Takes about 5 minutes to fully set into skin 💗
DISCLAIMER:  Since our body butters are oil based, they are at risk of melting. Please be tracking your order often so you don't leave your body butter outside to melt. If melting does occur, place butter in a cool area and allow it to solidify. Once it's solid again, it will be perfect to use 💗 
WE ARE NOT OFFERING REFUNDS OR REPLACEMENTS ON BODY BUTTERS! 
Thank you for understanding xoxo, Kiki 
 INGREDIENTS:
Shea butter, Almond Oil, Coconut Oil, Bees Wax, Tapioca starch, vitamin E, Jojoba oil, Skin safe colorant, Fragrance oil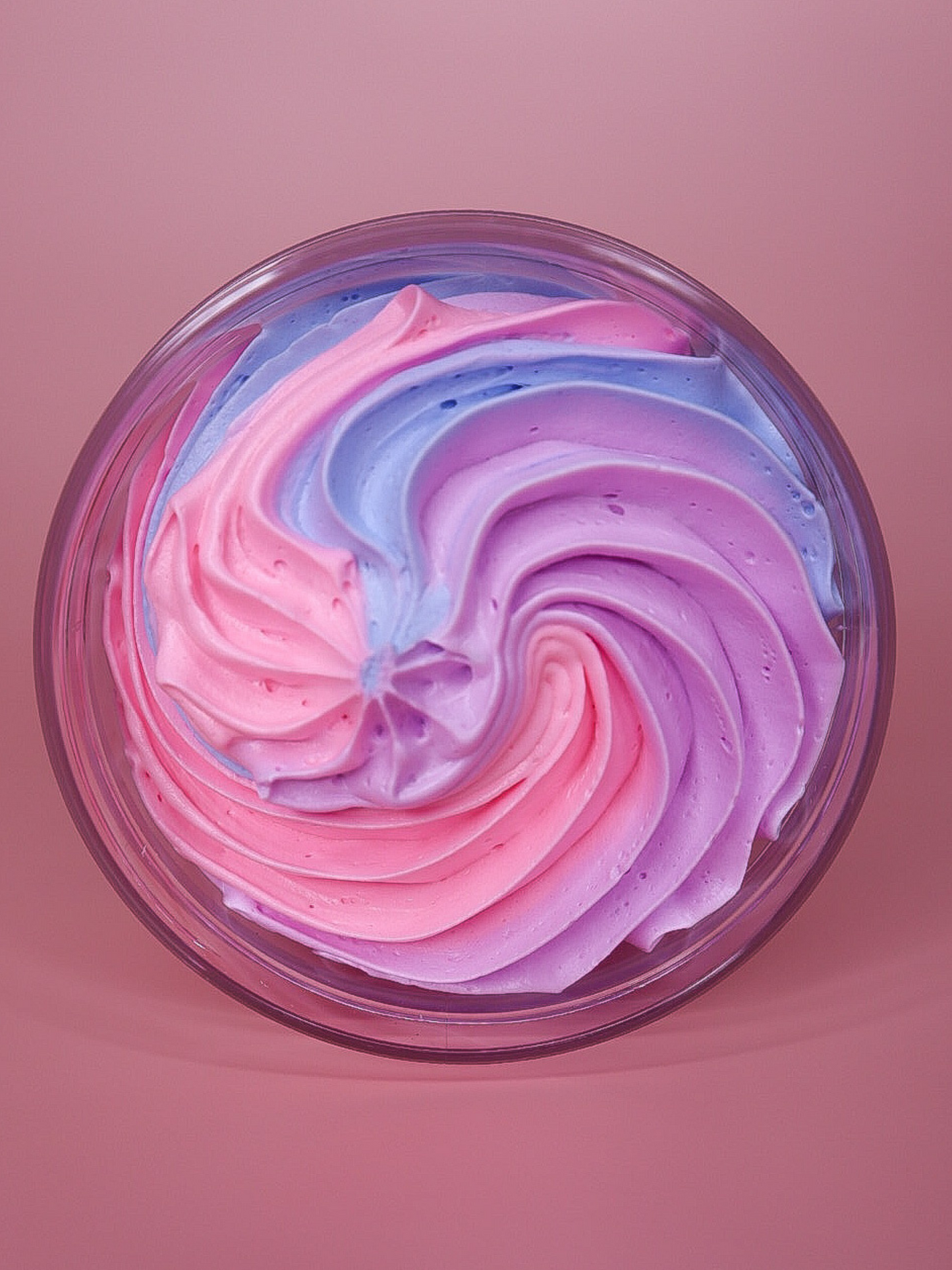 Twilight Body Butter is a wonderful product and I immediately put it on my skin and felt it moisturizing my skin already. It is very pretty and the scent is lovely.
Smells divine and feels amazing in my skin. I will be repurchasing when her next restock in the fall happens for body butters
NOT a VS Love Spell dupe
This is NOT a dupe for VS Love Spell. The scent is 'not at all' similar to VS Love Spell.
The body butter that I received and the actual VS Love Spell scents are two totally different fragrances.
What I think I received was a Kandy body butter with a Twilight lid. The body butter I received has a baby pink and baby blue color and smells like cotton candy. What I was suppose to receive was a body butter with a mix swirl of hot pink, ocean blue, and violet purple with a dupe of VS Love Spell fragrance.
The body butter I did receive is very moisturizing.
Great product
I used this the week leading up to my wedding to hydrate my skin and used it the morning of my wedding with all my girls. We love the feel, smell and results. Thank you